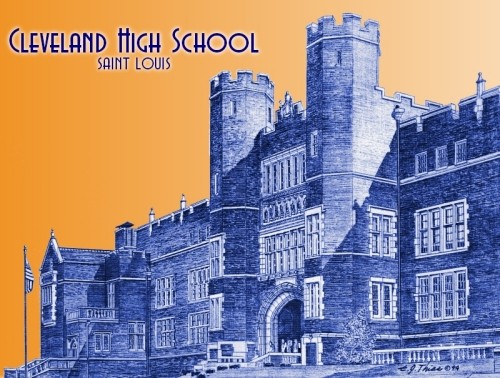 Official Web Site of the Cleveland High School Staff-Alumni Association

Cleveland High School served as a public high school in
St. Louis, 1915-1984. Its colors were Burnt Orange and Navy
Blue. The Old Castle was the home of the Cleveland Junior Naval
ROTC, a magnet school, until mid 2006, when it was closed.

The above graphic is based on a charcoal pencil sketch of CHS
by artist Ed Thias, a '42 grad.
Click for information on the original sketch.